High School Seniors: Bank Day Scholarship Opportunity Now Available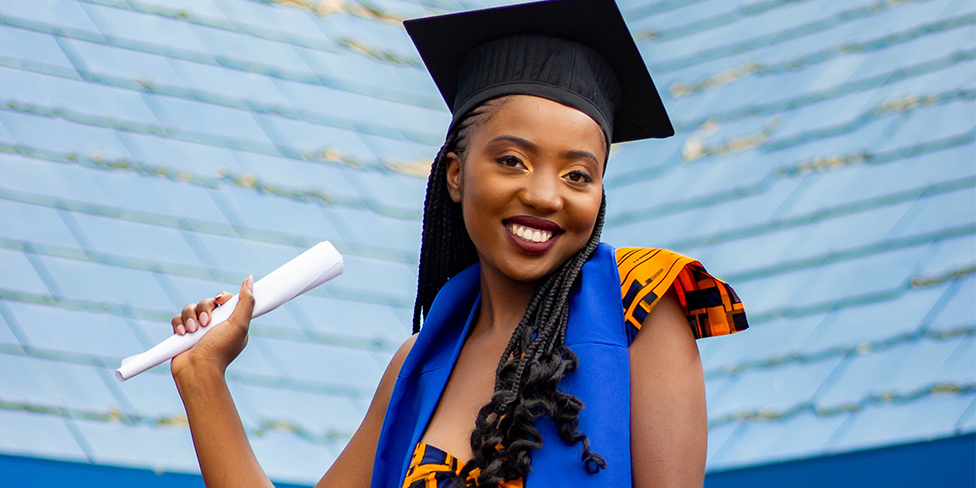 Earn up to $7,500
Burke & Herbert Bank is partnering with the Virginia Bankers Association Education Foundation (VBA) to offer northern Virginia high school seniors a unique, scholarship opportunity. Through the "Bank Day" Scholarship program, you could earn one of twelve scholarships awarded to students across Virginia, including a top award of $7,500. And, you will gain some valuable knowledge about banking services that you'll need too!
2021 "Bank Day" Scholarship Program
To participate in the Bank Day Scholarship Program, students write a short essay about banking, financial services, and the vital role that banks play in the community. Information and tools to support your research on this topic will be provided online. The Virginia Bankers Association will make a Bank Day resource page available to registered students from March 15 through April 2, 2021. Essays must be submitted by April 2 at 5 pm and scholarship winners will be announced by early May 2021.
The Burke & Herbert Bank Advantage
Plus, as your "virtual" host, Burke & Herbert Bank is offering students additional help. While we will miss seeing students in person on Bank Day as we have in prior years, this year we'll provide students a safe, virtual opportunity to learn from some of our bankers and ask them questions.
Still Not Sure You Should Participate?
Click opens in a new windowhere to view a short video from 2020 Bank Day statewide winner Emily Carder to learn more about the benefits of participating in the Bank Day Scholarship Program.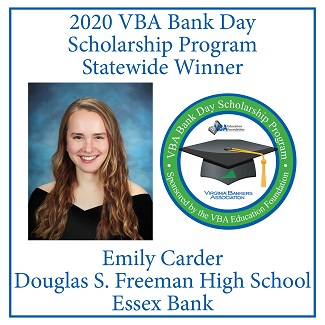 Get Started Today
Registration for the program, which is open to high school seniors with a cumulative GPA of 3.0 or higher and enrolled at a Virginia high school, is easy. Simply complete the opens in a new windowonline registration form by March 8 and be sure to select Burke & Herbert Bank as your "host" bank. Students choosing Burke & Herbert Bank will be contacted in March with more details about our "virtual" Bank Day event. Learn more at opens in a new windowvabankers.org.