Personal Checking Accounts
More value, greater convenience, and responsive service: just three reasons why checking is better here.
Why our customers love checking with us
Convenient 24/7 account access
Free Burke & Herbert Bank Visa® Debit Card
Convenient Digital Banking
Great customer service
Featured Offer
Fast, Secure, and Contact-Free Payments
Enroll your Burke & Herbert Bank Visa Debit Card in a digital wallet app – Apple Pay, Google Pay, or Samsung Pay – on your smartphone or another mobile device to make fast, contact-free, and safe mobile payments. There's no need to carry your physical card or wallet or touch the payment terminal at checkout!
Learn More
Burke & Herbert Bank Visa® Debit Card
At Burke & Herbert Bank, convenience is a top priority. That's why our checking accounts come with a Burke & Herbert Bank Visa® Debit Card—issued instantly when you open your account in a branch. You can use your Card to access your accounts at thousands of ATMs worldwide. Plus, you can use your Card to access funds directly from your checking account to pay for purchases at any merchant that accepts Visa debit. It's safer than carrying cash or checks and Visa's Zero Liability policy guarantees 100% protection against any unauthorized purchases.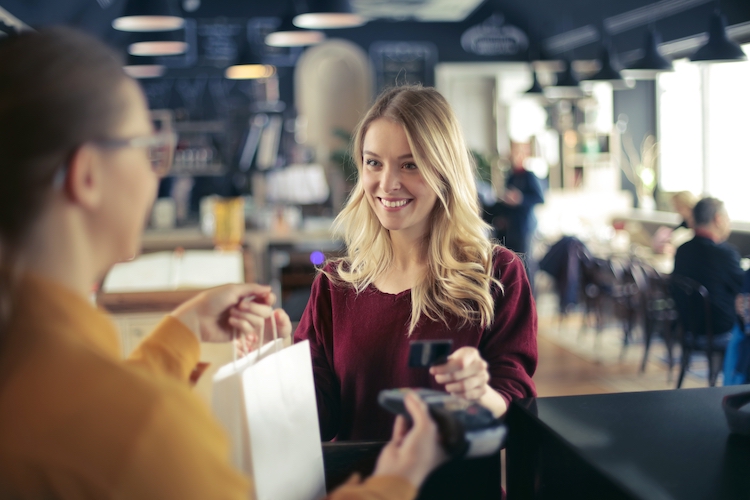 Overdraft Protection
We have your back with two Overdraft Protection options for your checking accounts.
With Burke & Herbert Bank's Automated Overdraft Protection Service, you can designate another account – such as a savings, money market, or other checking account – to transfer funds from and prevent your checking account from being overdrawn. It's like your money is protecting itself. A $10.00 fee applies to each transfer.
You also may use a Personal Line of Credit* or a Home Equity Line of Credit* to provide your checking account with overdraft protection. If you accidentally overdraw your account, your credit line steps in to ensure you're covered. Funds up to your available limit are transferred to your checking account so that you avoid the hassle and expense of returned checks.
* Subject to credit approval. Must be 18 or older to apply. Additional terms and conditions apply.