JUMBO Mortgage Offer
Burke & Herbert Bank is now offering a special low fixed interest rate of 3.00% on 30-year, jumbo mortgages, for both purchases and no-cash-out refinances.
KEY FEATURES
30-year, fixed rate conventional mortgage
Loan amounts greater than $822,375
No points
Maximum loan-to-value up to 75%
Minimum down payment requirement is 25%, which could be higher based on loan amount and credit score. (Second homes will require a higher down payment.)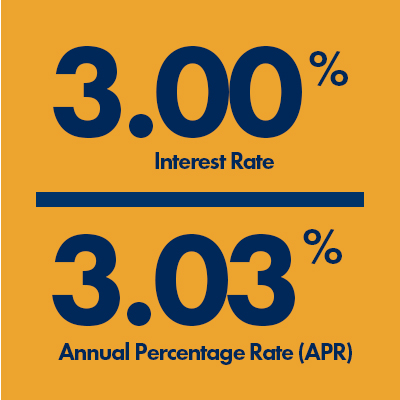 For a sample loan amount of $822,376, with a down payment of 25%, the monthly principal + interest payment would be $3,467.17, for 360 months, resulting in an Annual Percentage Rate of 3.03%. (Excludes taxes, insurance and other applicable escrows. Actual payment will be higher.)
Hurry in – This Great Rate Won't Last!
You must complete your loan application by September 30, 2021 and close your loan by October 29, 2021.
Take advantage of this special, great rate offer today.
Apply now or to learn more, call us at 703-684-1655 or have a Mortgage Loan Officer contact you.
NMLSR #195335
The above information is not a commitment to lend and is for information purposes only. All loans are subject to underwriting approval. The APR of 3.03% is based on 75% loan-to-value, with no Private Mortgage Insurance, no origination points and no discount points. Conventional loans only. Rate does not include any loan level price add-ons. Promotion is for purchase or no-cash-out refinances on primary or second homes. Minimum loan amount is $822,376. Maximum loan-to-value is 75% for loans greater than $822,375, up to $1 million; 70% for loans greater than $1 million, up to $3 million. Must meet Burke & Herbert Bank minimum credit and approval standards. Must submit complete application by 9/30/2021 and close by 10/29/2021. Funds are limited. Rates and terms are subject to cancellation and/or change at any time.