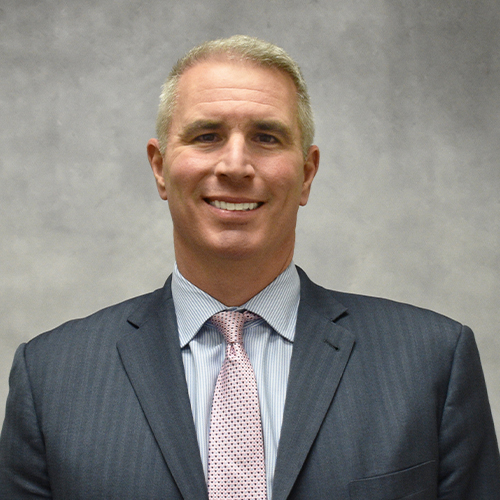 Jeff Rouse
Commercial Market Executive
Jeff Rouse is a Senior Vice President and Relationship Manager on the Bank's Commercial & Industrial Lending team. Covering Fredericksburg, Stafford, Spotsylvania, Prince William, King George and Fauquier counties, Jeff brings his consultative and relationship driven approach to clients in a wide variety of industries.
Jeff has over twenty-five years of banking and business development experience. Prior to joining Burke & Herbert Bank, he served as Market President and Principal Relationship Manager in the Fredericksburg region for Wells Fargo Bank. Prior experience includes leadership roles at Rappahannock Economic Development Corporation in Fredericksburg and Stafford County Department of Economic Development in Stafford, Virginia.
Jeff is an active participant in a number of local organizations, currently serving as Board Chairman for the Rappahannock Area YMCA among other Board of Director and Board of Advisor roles. He is a Stanford University graduate and an Olympic gold and silver medalist as a member of the U.S. National Swimming Team. The Jeff Rouse Swim & Sport Center in Stafford, Virginia is named in his honor. He lives in Fredericksburg with his wife and two daughters.
417 Wolfe Street
Fredericksburg, VA 22401
540-395-4192
jrouse@burkeandherbertbank.comcreate new email