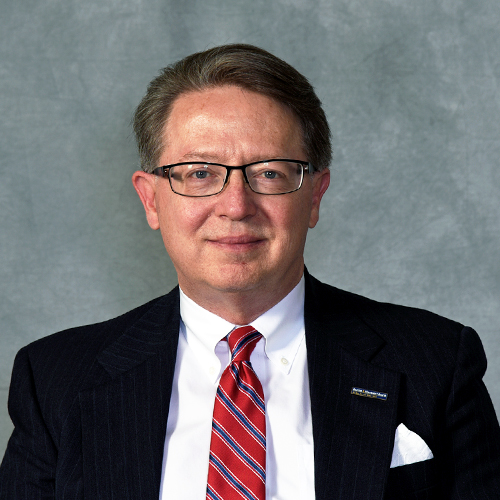 James Harper
Commercial Real Estate Lending
James Harper is a Vice President and Relationship Manager on the Bank's Commercial Real Estate (CRE) team. As the longest-tenured member of the Bank's CRE team, Jim prides himself on his ability to make deals and solve problems on behalf of clients. He has handled over $2 billion in commercial real estate transactions during his career, covering a wide range of property types and deal structures. He has over 30 years of experience in the Washington DC metro market.
Jim's goal is to earn each client's trust and business by understanding their needs and finding solutions that work for the client and the Bank, truly building a relationship. He understands that clients who are not satisfied can take their business elsewhere.
Prior to joining Burke & Herbert Bank in 2017, Jim began in the DC metro area at Bank of America and gained additional experience after that in the community banking industry. He was raised in the Midwest as the son of educators, and earned a BA from the University of Kansas (Phi Beta Kappa honor society), a JD from the University of Michigan (Phi Delta Phi honor society), and an MBA from the University of Kansas (Beta Gamma Sigma and Phi Kappa Phi honor societies). He has lived in Oakton, VA for 30 years, where he and his wife raised four daughters.
300 North Lee Street
Alexandria, VA 22314
703-837-3745
jharper@burkeandherbertbank.comcreate new email