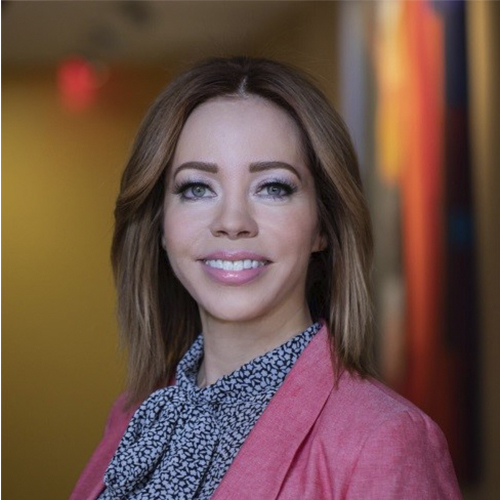 Alexis Santin
Director of Treasury Management Services
Alexis Santin, CTP is a Senior Vice President and serves as the Bank's Director of Treasury Management. As a Certified Treasury Professional with over 15 years of banking, treasury and product experience, Alexis is a subject matter expert on commercial treasury products and trends with an enterprise wide focus on digital strategy.
Alexis's team specializes in taking a holistic, consultative approach to help clients optimize and protect their business financial operations. They do this by working to understand each client's business, collaborating with key stakeholders and recommending solutions tailored to the client's unique situation, needs and ongoing strategy. Alexis and her team focus on mid-size and larger businesses and nonprofits based in the Washington metropolitan region.
Alexis joined Burke & Herbert Bank in 2019, and lives in Washington, DC with her husband and rescue dogs and enjoys traveling and exploring the local area and the world.
300 North Lee Street
Alexandria, VA 22314
202-286-1105
asantin@burkeandherbertbank.comcreate new email