Boost Your Business with Merchant Services

Take Advantage of Merchant Services at Burke & Herbert Bank
Would you like to offer your customers more convenience and improve your bottom line? With Burke & Herbert Bank Merchant Services you can do both!
Expanded Payment Options for Your Customers
Burke & Herbert Bank is pleased to offer Clover® Payments, a powerful merchant services platform that allows your business to accept all the most popular forms of payment including major credit cards, debit cards, digital wallets, and more. Plus, you can accept payments from anywhere – over the phone, on-location with your mobile device, online through your website, or in-person with a Clover POS device.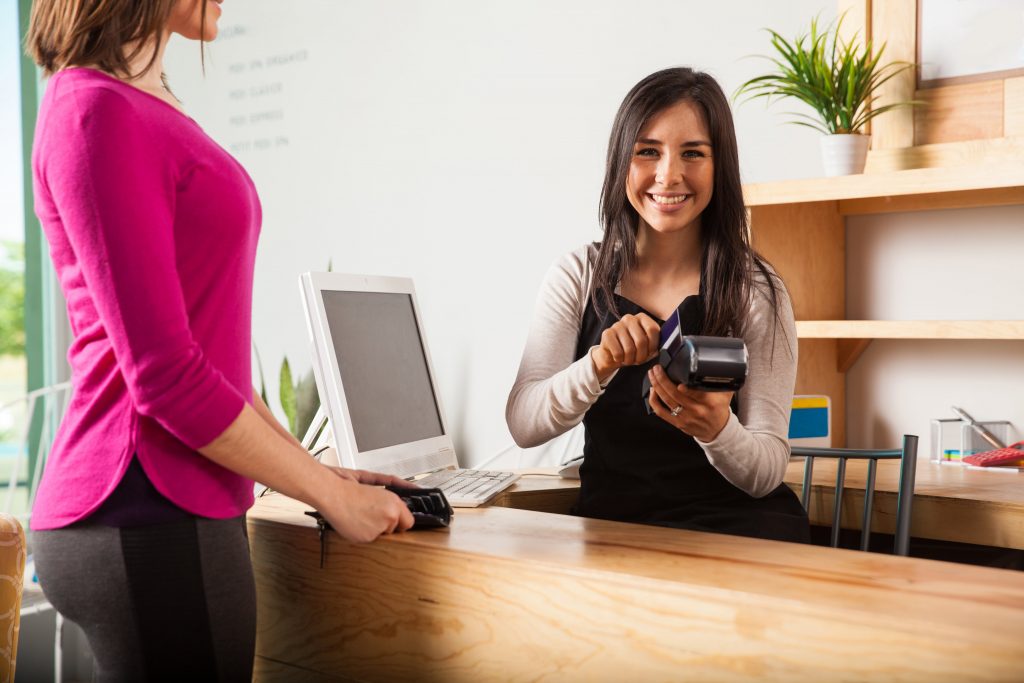 Added Benefits for Your Business
Expanded payment options for customers can mean increased sales volumes and revenues for your business. And, your business will enjoy the enhanced cash flow that comes with next-day availability of funds. Keeping track of your sales will be easier too. With the Clover Dashboard, you can view and track your sales through a web browser or your mobile device.
For more information and to get started, contact us today!
Schedule an Appointment
The Clover name, logo and related trademarks are owned by Clover Network, Inc. Merchant services are provided through our partner, FiServ© (formerly First Data Merchant Services LLC) dba Clover Business Solutions. Burke & Herbert Bank receives a promotional fee from Fiserv©, which is not an affiliated business organization or otherwise related to Burke & Herbert Bank. All trademarks, service marks and trade names referenced above are the property of their respective owners.